Over the course of the coming weeks, the Modi government is likely to notify the Act that provides for the linking of Aadhaar with voter IDs.
There is no doubt, given the various legal infirmities that are rife with such an exercise, that it will be challenged before the Supreme Court. Several legal scholars have written comprehensively about this act of linkage violating the fundamental right to privacy, the parameters laid down in the Aadhaar judgment and how it represents excessive and unjustifiable executive overreach violating the doctrine of necessity (especially since Aadhaar is not proof of citizenship).
However, there is another area of concern that has gone almost entirely unaddressed in commentary: The massive trust deficit that plagues the Modi government.
It must be remembered that this is a government that vehemently and embarrassingly argued against a fundamental right to privacy for its citizens. It stood before the Supreme Court and attempted to make a clumsy case for why no citizen is entitled to be protected from this government's all-prying scrutiny. Thankfully, the Supreme Court put such delusions to rest.
The government's obsessive addiction with collecting data on its citizens goes back to 2015. This government, while continuing to deny it, oversaw the widespread linking of Aadhaar with all manner of services (often without rationale), including but not limited to the use of shamshaan ghats, marriage registration and railway ticket purchases. It was only when the Supreme Court stepped in and restricted the use of Aadhaar for social welfare schemes that the government was compelled to relent.
To compound this concern, the entire period prior to the judgment saw multiple reported breaches of Aadhaar data while the Modi government continued to falsely assure citizens that the data is "safe". In 2018, the Aadhaar app was found to be vulnerable to hacking. Prior to this, there were reports of Aadhaar numbers being downloaded from close to 210 government websites. In another report by the Centre for Internet and Society, it was revealed that about 130 million Aadhaar numbers were available on the internet (along with other sensitive information). A leading national newspaper published findings that Aadhaar data was available for as little as Rs 500 for purchase. These are just some examples out of many.
When the Supreme Court pressed the government about these and other issues surrounding data security, it responded that the data is kept behind "thirteen-foot-high walls", highlighting a shocking lack of understanding of data security.
While this can be attributed to negligence, there are other more worrying trends, which highlight a sinister and deliberate intention to continue acquiring private data for political gain. Most recently, the Madras High Court issued notice and termed as "credible", the allegation that BJP workers had access to Aadhaar data, and that they were able to "profile and target" voters. This is a colossally criminal act if found to be true.
Recently, after the revelations regarding the use of Pegasus spyware to spy on journalists and the political Opposition were exposed, the Supreme Court asked the Modi government to clarify if indeed it was using the software. Predictably, the government dithered and refused to give a straightforward answer. By implication, this demonstrated the government's complicity in the exercise.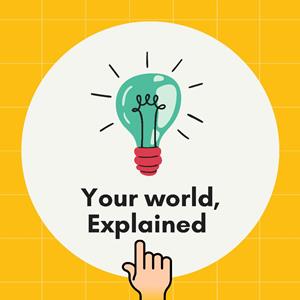 Even the recent Personal Data Protection Bill seeks to create a regime where the government has carte blanche to collect any data in the name of public interest without a need to justify the same. Justice B N Srikrishna (Retd.) observed that the law has the potential to turn India into an "Orwellian state".
We presume good faith when it comes to the implementation of laws. However, any challenge on constitutionality must be grounded in the legislating government's own past actions and whether it gives rise to legitimate concerns of bad faith or mala fides.
Even now, there is no clear explanation of how linking voter IDs will "purify" rolls. A previous exercise undertaken in Andhra Pradesh and Telangana led to tens of lakhs of genuine voters being purged from the polls. Given these risks and amplified by the government's proven track record of administrative ineptitude, this cannot be accepted as an exercise in good faith.
The singular question that arises from our experience over the last eight years is this: Can we trust a government that has repeatedly misled its citizens on the nature and scope of information it collects on them, that has demonstrated a clear prioritisation of its own petty political interests over the rights of the electorate, that has such a fundamental lack of regard for data protections that it routinely violates them? If we view this latest exercise through the tainted lens of the Modi government's own history, then the answer is a resounding no.
And that is precisely why it must be opposed. In public interest.
This column first appeared in the print edition on January 7, 2022 under the title 'Private data, political gate'. Surjewala is the general secretary of the AICC and media and communications in-charge of the Indian National Congress
| | | | | | | | | | | | | | | | | | | | | | | | | | | | | | | | | | | | | | | | | | | | | | | | | | |
| --- | --- | --- | --- | --- | --- | --- | --- | --- | --- | --- | --- | --- | --- | --- | --- | --- | --- | --- | --- | --- | --- | --- | --- | --- | --- | --- | --- | --- | --- | --- | --- | --- | --- | --- | --- | --- | --- | --- | --- | --- | --- | --- | --- | --- | --- | --- | --- | --- | --- |
| Tools of How-To Video Production with Bill Myers5.0★ / $7 | World of Nintendo Legend of Zelda 4" Link Figure with Mystery Accessory by Jakks Pacific, Inc. check it now at Amazon | There Must Be Somekind of Misunderstanding check it now at Amazon | Black Accent 3D Pyramid Medal and Eye of Horus Vertical Link Necklace with 2mm 30" Box Chain check it now at Amazon | Pave 3D Pyramid Medal and Plain Eye of Horus Vertical Link Necklace with 2mm 30" Box Chain check it now at Amazon | Plan B One Step Emergency Contraceptive Must be 17 or over to purchase without a prescription 1 ea check it now at Amazon | Big Hero 6: James Cromwell On Why He Wanted To Be Part Of Big Hero 6 check it now at Amazon | Big Hero 6: Daniel Henney On Why He Wanted To Be Part Of Big Hero 6 check it now at Amazon | Reducing the Risk of Black Swans: Using the Science of Investing to Capture Returns with Less Volatility$6.46 | Premillennialism: Why There Must Be a Future Earthly Kingdom of Jesus$10.95 | The King of Sports: Why Football Must Be Reformed$16.99 | I Must Be Out of My Mind: To Have the Mind of Christ$11.95 | What Must the Church of Christ Do to Be Saved? check it now at Amazon | Beyond the Wall: Exploring George R. R. Martin's A Song of Ice and Fire, From A Game of Thrones to A Dance with Dragons$4.94 | Going to Tehran: Why America Must Accept the Islamic Republic of Iran$18.87 | A More Perfect Constitution: Why the Constitution Must Be Revised: Ideas to Inspire a New Generation$7.65 | There Must Be More Than This: Identity & Spiritual Renewal in the Kingdom of "Whatever" (A Letter to My Generation)$14.95 | After Dusk: When the horrifying truth is revealed Jesse must be willing to reveal himself to find the others of his kind$10 | What He Must Be: ...If He Wants to Marry My Daughter$13.99 | For Parents Who Give a Damn: How & Why You Must Be Your Child's Formost Guidance Counselor5.0★ / $24.95 | The End of the Long Summer: Why We Must Remake Our Civilization to Survive on a Volatile Earth check it now at Amazon | Why Christianity Must Change or Die: A Bishop Speaks To Believers In Exile A New Reformation of the Church's Faith & Practice$19 | 101 Reasons Why You Must Write A Book: How to Make A Six Figure Income by Writing and Publishing Your Own Book$4.11 | Candy Making: Discover The Fundamental Elements Of How To Make Candy With Ease$6.99 | Why Did It Have To Be Snakes: From Science to the Supernatural, The Many Mysteries of Indiana Jones4.0★ / $15.95 | The Great American University: Its Rise to Preeminence, Its Indispensable National Role, Why It Must Be Protected check it now at Amazon | The Power of Uniqueness: Why You Can't Be Anything You Want To Be$7.48 | Why You Could Be Destined To Fail In Trading and How You Can Avoid It!: The Path of a Champion$32.17 | If This Is Tuesday, It Must Be Chicken, or How to Rotate Your Food for Better Health$6.13 | Being and Loving: How to Achieve Intimacy with Another Person and Retain One's Own Identity$41.93 | The New Airline Code: Why the Industry Must be Programmed to a Public-Private Integration$27.95 | The Future of Spirituality: Why It Must Be Integral$115.26 | Loose Leaf Version of Introduction to Managerial Accounting with Connect Access Card check it now at Amazon | The Power of Humility: Why Humility Must Be at the Heart of Your Spiritual Life- and How To Make It So check it now at Amazon | Why the Church Needs Bioethics: A Guide to Wise Engagement with Life's Challenges$15.56 | God and Government: Why Christians must be involved in the political process3.7★ / check it now at Amazon | Smart Customers, Stupid Companies: Why Only Intelligent Companies Will Thrive, and How To Be One of Them$14 | Singled Out: Why Celibacy Must Be Reinvented in Today's Church check it now at Amazon | This Must Be the Place: Memoirs of Montparnasse by Jimmie "the Barman" Charters, As Told to Morrill Cody check it now at Amazon | Why Ministers Must Be Men check it now at Amazon | Give It Up!: My Year of Learning to Live Better with Less check it now at Amazon | Why Fathers Count: The Importance of Fathers and Their Involvement with Children$5.45 | Looking Up: A Humorous and Unflinching Account of Learning to Live Again with Sudden Disability$20.62 | The Ideal Executive: Why You Cannot Be One and What to Do About It, A New Paradigm for Management (Leadership Trilogy) check it now at Amazon | There Must Be A Reason: My Daughter's Battle With Wegener's Granulomatosis check it now at Amazon | Reshaping Teaching in Higher Education: A Guide to Linking Teaching with Research (SEDA Series)$31.67 | The Castle of Lies: Why Britain Must Get Out of Europe check it now at Amazon | Letters on the Practice of Abandonment to Divine Providence: With linked Table of Contents check it now at Amazon | For Parents Who Give a Damn: How & Why You Must Be Your Child's Foremost Guidance Counselor$9.95 | My Inner Child Must Be Heard: From Despair to Dancing on the Clouds check it now at Amazon |
Why citizens must be wary of attempts to link Aadhaar with voter ID have 1923 words, post on indianexpress.com at January 7, 2022. This is cached page on USA Breaking News. If you want remove this page, please contact us.