Hunter Biden planned to share his family's office space in Washington, DC, with a Chinese intelligence-linked firm that employed a man Hunter described as "the f**king spy chief of China," according to Peter Schweizer's new bombshell book Red-Handed: How American Elites Get Rich Helping China Win .
According to the book, Hunter Biden planned in 2017 to set up an office in Washington that would house his businesses, his father's Biden Foundation, and a representative of a Chinese global energy company he had cultivated close ties to, CEFC China Energy.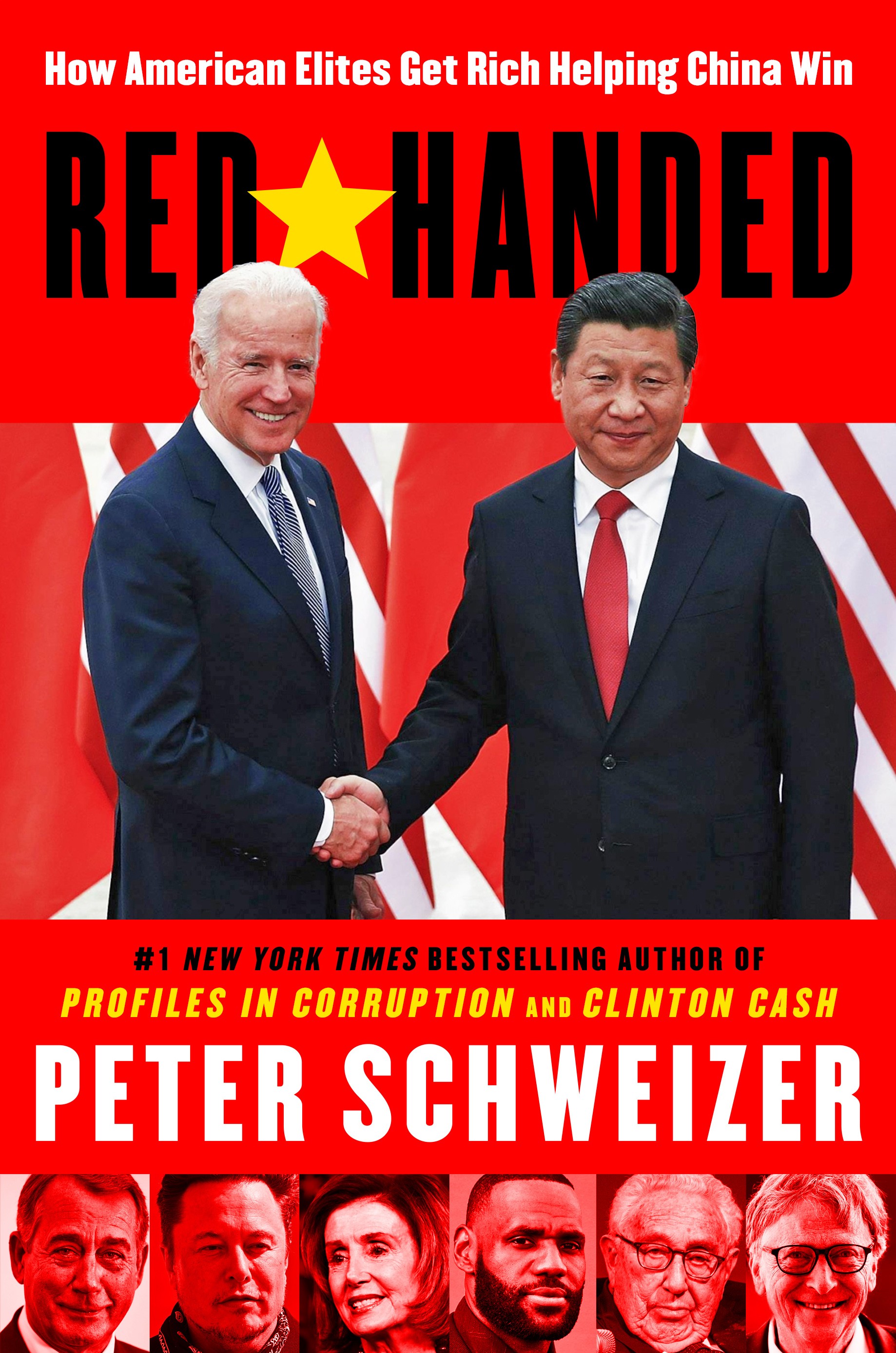 Hunter Biden had developed a close working relationship with CEFC's Chairman and majority owner Ye Jianming beginning at the end of 2015 after associates put them in touch. Ye had a number of ties to Chinese military intelligence and his company provided energy to China's People's Liberation Army.
Despite those alarming links, Hunter became Ye's personal counsel in the U.S., essentially becoming a representative for "an intelligence- and military-linked Chinese company that was supporting voices calling for an aggressive military posture against the United States and its allies," according to the book.
Hunter Biden and his family were also involved in CEFC's plans to invest in U.S. infrastructure through two entities — Hudson West IV and SinoHawk. In fact, Biden made it clear to Tony Bobulinski, a financial planner he brought in to help with the infrastructure efforts, that his family was integral to the effort.
After Hunter was unhappy with the payment package he was going to receive from the venture — an $850,000 salary and 20 percent equity stake, as well as 10 percent of the equity for "the Big Guy [Joe Biden]" — he wrote to Bobulinski that Ye and his company are "both coming to be MY partner and to be partners with the Biden."
Hunter would then seek to fuse his family and CEFC further with the shared office in Washington.
"In 2017, he made plans to house his businesses, the Biden Foundation, one of his father's offices, and CEFC together in an office space in Washington," Schweizer writes, adding:
In an email for signage, Hunter said he had "new office mates: Joe Biden Jill Biden Jim Biden Gongwen Dong (Chairman Ye CEFC emissary)," and that, "I would like the office sign to reflect the following The Biden Foundation Hudson West (CEFC U.S.) The lease will remain under my company's name Rosemont Seneca."
Gongwen Dong, like Ye, had "notable ties to those embedded in Chinese intelligence and foreign influence operations," Schweizer writes.
In addition to being CEFC's emissary, Dong was also the chief financial officer at the Beijing-based Radiance Property Holdings, a firm controlled and run by Lam Ting Keung, a businessman with deep connections to "united front" groups linked to Chinese intelligence.
United front groups often serve as covers for Chinese intelligence operations, Schweizer notes. According to a 2018 U.S.-China Economic and Security Review Commission report , China uses the groups work to "co-opt and neutralize source of potential opposition to the policies and authority of its ruling Chinese Communist Party."
Despite these links, Hunter Biden and Dong on September 8, 2017, were able to apply for secure a line of credit and add James Biden and his wife, Sara Biden, as authorized users for the credit cards on the account. James and Sara Biden then spent $100,000 on luxury items.
In addition to Ye and Dong, CEFC had another Chinese intelligence-linked man in the Bidens' orbit — Patrick Ho, who Hunter Biden called "the f**king spy chief of China" in a leaked phone call.
Ho was one of Ye's "top lieutenants" and a senior executive with China Energy Fund Committee, CEFC's nonprofit think tank. Ho had also once been the home affairs secretary in Hong Kong and was also a "tireless advocate" for Chinese Communist Party Chairman Xi Jinping's "signature venture" at the United Nations.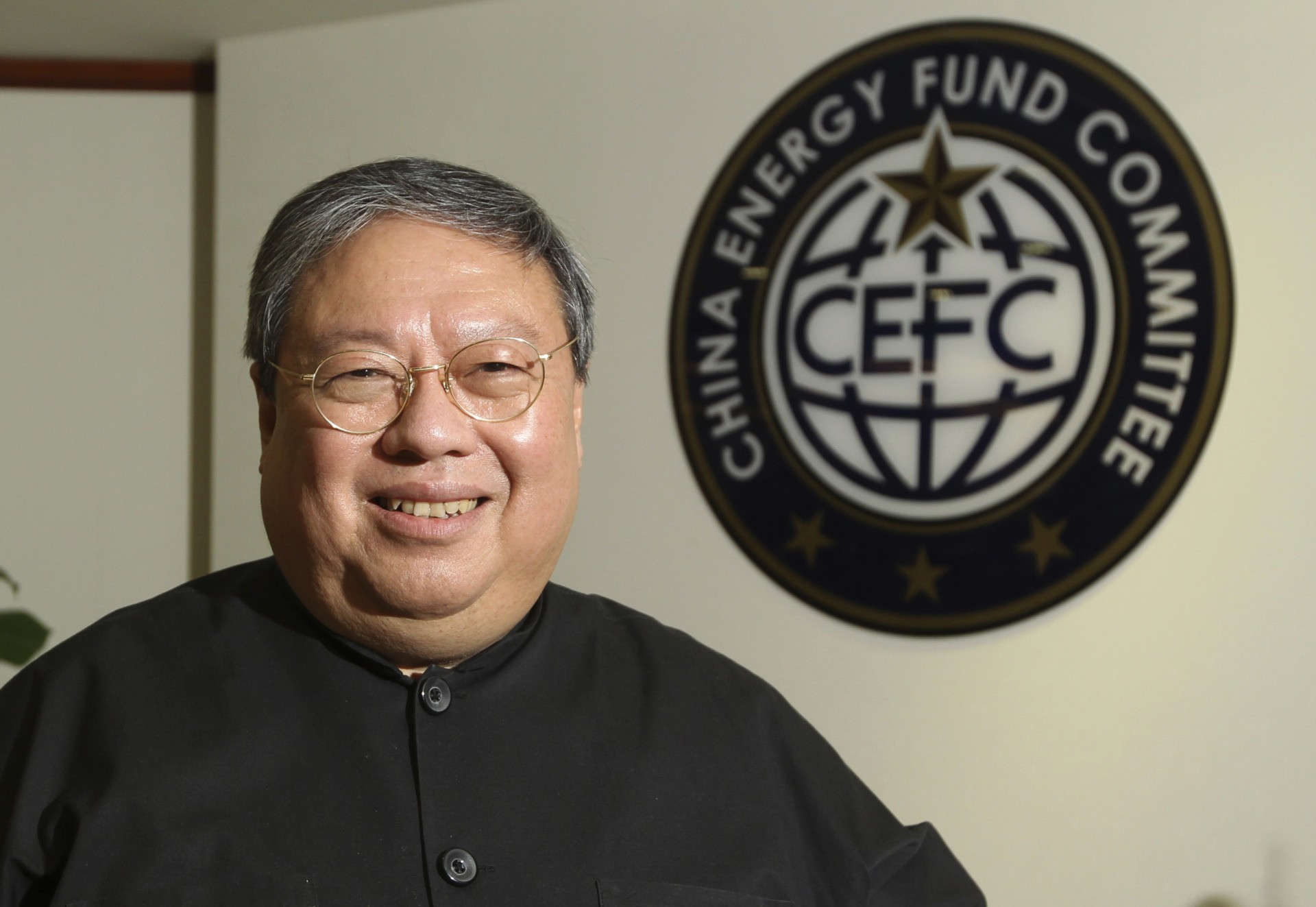 Patrick Ho, former Hong Kong home secretary and senior executive with CEFC Fund, poses during an interview in Hong Kong in July 2015. (AP Photo)
Shortly after plans were in place to put Dong in a shared office space with the Biden family, Ho was arrested in New York City on bribery charges by the FBI in November 2017.
Ho had reportedly offered money to African officials as part of an operation involving channelling illicit payments to UN diplomats.
One of Ho's first phone calls from jail was to James Biden, looking for Hunter Biden. CEFC then hired Hunter Biden to provide legal representation in the case, despite his lack of a background in criminal defense law. CEFC paid a $1 million retainer to Biden's LLC, Owasco. Ho pleaded guilty and went to jail.
However, before Ho went to jail, Hunter Biden was provided a Chinese assistant named JiaQi Bao. Her master's degree from China's Tsinghua University was financed by the Chinese government, and she worked for the Chinese government's National Development and reform Commission, which is responsible for the management of China's economy.
According to Schweizer, Bao offered Hunter Biden advice on "everything from energy deals to his father's presidential campaign." She also handled a "monthly wire instruction" concerning the transfer of financial payments.
When Hudson West folded, she told Hunter, "Whatever money from Hudson West, please take them, take as much as possible or figure out a way to spend them for your own benefit … just take it and keep as much as possible."
Red-Handed was published by Harper-Collins. Schweizer is the president of the nonpartisan Government Accountability Institute (GAI) and a senior contributor to Breitbart News.
| | | | | | | | | | | | | | | | | | | | | | | | | | | | | | | | | | | | | | | | | | | | | | | | | | |
| --- | --- | --- | --- | --- | --- | --- | --- | --- | --- | --- | --- | --- | --- | --- | --- | --- | --- | --- | --- | --- | --- | --- | --- | --- | --- | --- | --- | --- | --- | --- | --- | --- | --- | --- | --- | --- | --- | --- | --- | --- | --- | --- | --- | --- | --- | --- | --- | --- | --- |
| HP Palm Pre 3 Verizon 3G Global Smart Phone, 16GB Black, QWERTY Keyboard, Touch to Share with Your TouchPad4.2★ / check it now at Amazon | Office Space - Special Edition with Flair (Widescreen Edition)4.7★ / $4.99 | Office Space (Special Edition with Flair!) [Blu-ray]4.7★ / $12.48 | Office Space - Special Edition with Flair (Full Screen Edition)4.2★ / $8.79 | Growing Up With Hello Kitty - Kitty Learns To Share4.6★ / $9.45 | Breaking the Ice: Learning to Share Our Stories (Conversations with Donald Miller and Phyllis Tickle) Convergence DVD Series3.5★ / $5.49 | Woodworking Project Paper Plan to Build Adirondack Folder with Footrest2.0★ / check it now at Amazon | Pewter To Protect and Serve Police Officer Medal with Bald Eagle Key Chain, 2 Inch5.0★ / $9.88 | You're the Guy I Want to Share My Money With$28 | 10 Caladium Bulbs White Wonder - Full Sun to Full Shade - White with Mottled Green Edges and a Splash of Pink3.5★ / check it now at Amazon | St. Dalfour Gourmet On The Go, Ready to Eat Whole Grain with Beans, 6.2-Ounce Tins (Pack of 6) check it now at Amazon | St. Dalfour Gourmet On The Go, Ready to Eat Whole Grrain with Beans, 6.2 Ounce Tins (Pack of 12) check it now at Amazon | Viva La Rice Ready to Eat Rice, Garlic with Butter Flavored, 8-Ounce Pouches (Pack of 12) check it now at Amazon | Home Cooking with Trisha Yearwood: Stories and Recipes to Share with Family and Friends$16.7 | The 36-Hour Day: A Family Guide to Caring for People with Alzheimer Disease, Other Dementias, and Memory Loss in Later Life, 4th4.8★ / $9.02 | A Perfect Day for a Picnic: Over 80 recipes for outdoor feasts to share with family and friends4.8★ / $14.97 | Crafting a Colorful Home: A Room-by-Room Guide to Personalizing Your Space with Color$7.96 | A Family Guide To Narnia: Biblical Truths in C.S. Lewis's The Chronicles of Narnia$10.79 | How to Share Your Faith with Anyone: A Practical Manual of Catholic Evangelization$15.95 | Thirty-Six Hour Day: A Family Guide to Caring for Persons with Alzheimer's Disease4.2★ / $5.99 | Deception, Distraction, & Duck Calls: How to share your Faith with just a Duck Call$8.99 | Lost Recipes: Meals to Share with Friends and Family4.3★ / $21.83 | Memorable Recipes: To Share with Family and Friends check it now at Amazon | Fresh with Anna Olson: Seasonally Inspired Recipes to Share With Family and Friends$26.99 | Horses Talking: How to Share Healing Messages with the Horses in Your Life$26.95 | Fearless Conversations: Learn To Share Your Story With Confidence check it now at Amazon | Royal Marsden Cancer Cookbook: Nutritious recipes for during and after cancer treatment, to share with friends and family$33.23 | Cindy's Supper Club: Meals from Around the World to Share with Family and Friends$26.37 | Slow-Cookers, Casseroles & Skillets: Simmered, Stirred or Sizzling...Over 200 Easy Dinner Recipes for Family & Friends to Share. check it now at Amazon | The Loving Kitchen: Downright Delicious Southern Recipes to Share with Family, Friends, and Neighbors check it now at Amazon | Leasing NYC: The Insider's Guide to Leasing Office Space in Manhattan$33.55 | Cooking for Christmas: Favorite Holiday Recipes to Share with Family and Friends (Southern Living (Paperback Oxmoor))$12.99 | Stonewall Kitchen Favorites: Delicious Recipes to Share with Family and Friends Every Day$10.65 | The Pdr Family Guide to Nutrition and Health: With Fat, Cholesterol, and Calorie Counter Guide (The Pdr Family Guide Series) check it now at Amazon | Seoultown Kitchen: Korean Pub Grub to Share with Family and Friends check it now at Amazon | Halos, Wings and Heavenly Things: A Collection of Short Stories to Share With Your Family5.0★ / check it now at Amazon | Taste of Home Holiday Get-togethers: 549 Festive Recipes to Share with Friends & Family check it now at Amazon | Perfect Patios and Terraces: How to Enhance Outdoor Spaces with Paving, Walls, Fences and Plants, Shown in 100 Photographs$8.94 | The Family Freedom Project: A step-by-step guide to living abroad with kids. From dream to plan to reality.$12.99 | Fresh from the Garden: Food to Share with Family and Friends$17.98 | Total Home Makeover: A 20-Day Plan to Renew Your Space and Spirit$9.64 | The Asperger Parent: How to Raise a Child with Asperger Syndrome and Maintain Your Sense of Humor$18.55 | Moving Out: A Family Guide to Residential Planning for Adults with Disabilities check it now at Amazon | The Family Guide to Survival Skills that Can Save Your Life and the Lives of Your Family check it now at Amazon | Cooking For Today's Families: Quick and Easy Recipes to share with your friends and families$40.41 | Where To Begin: Be equipped to share the gospel with people from 50 other religions and answer 53 of the toughest questions5.0★ / $10.99 | Good Food to Share (Williams-Sonoma): Recipes for Entertaining with Family & Friends check it now at Amazon | Between East And West: My Life with Olivia, Volume One — In and Out of China check it now at Amazon | Tell - How to Share Your Faith With Others check it now at Amazon | Julia's Delicious Little Dinners: Six perfect small dinner parties to share with family and friends. check it now at Amazon |
Biden Family Planned to Share Office Space with Company Employing 'F**king Spy Chief of China' have 1942 words, post on www.breitbart.com at January 26, 2022. This is cached page on USA Breaking News. If you want remove this page, please contact us.